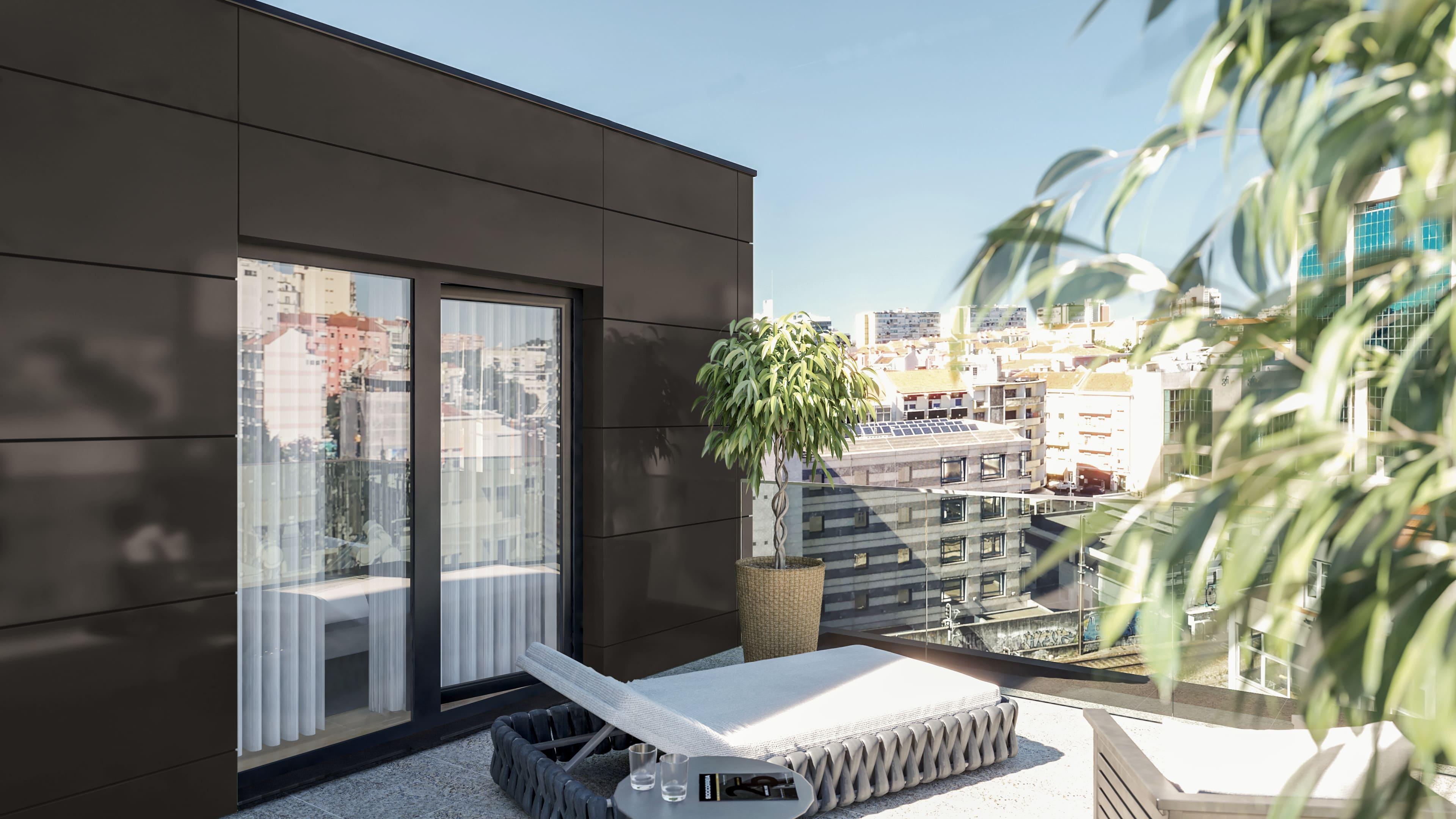 Edifício Século XXI 16
Edifício Século XXI 16 is a building with a functional configuration and directed towards the interior, consisting of studios, one-, two- and three-bedroom apartments spread over seven floors.
All apartments have a parking space on the basement floors, the kitchens are equipped with high-end built-in appliances with custom-made furniture designed to the detailed. The SOCICORREIA brand is present in every detail, always guaranteeing the luxury and great efficiency of the spaces.
TIPOLOGIAS DISPONÍVEIS
T1 | T2
Are you interested?
Contact us